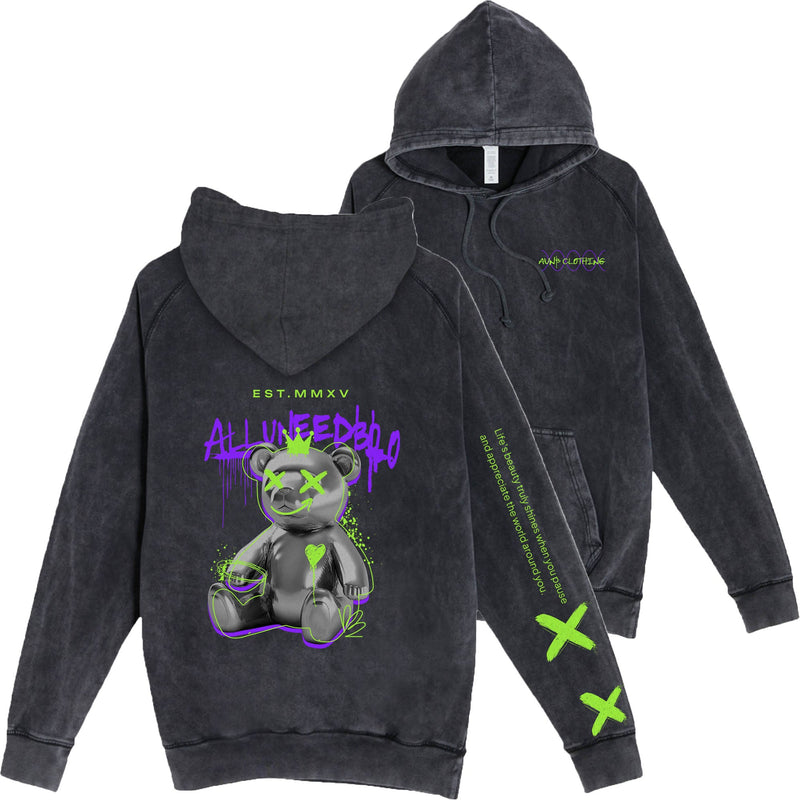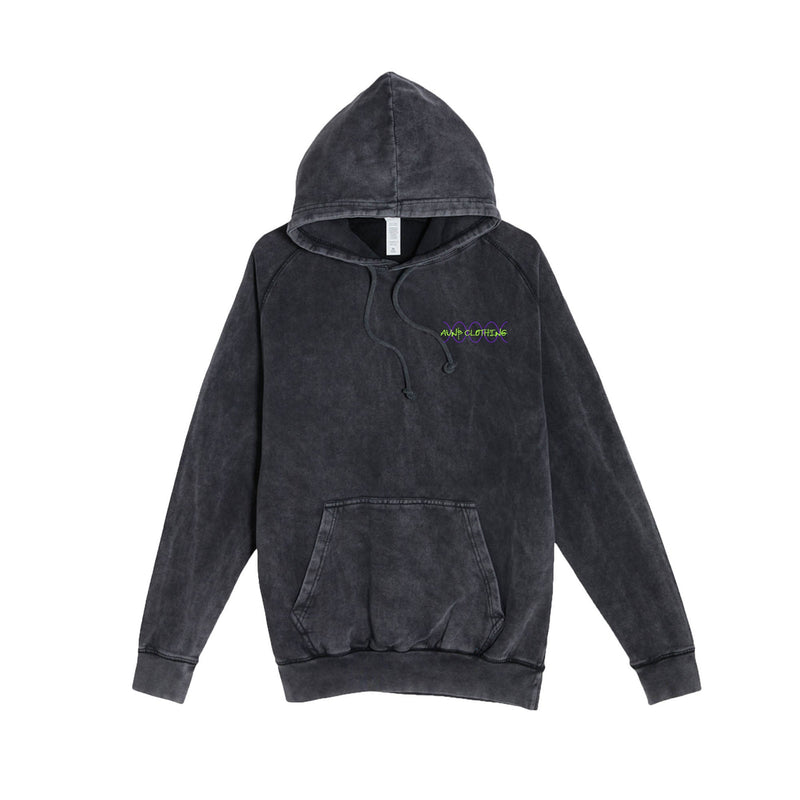 Introducing the Urban Expression Hoodie by Alluneedbro—a garment designed not just for style, but to inspire a profound appreciation for the beauty of life that surrounds us.
Nature-Inspired Comfort: The Urban Expression Hoodie is your invitation to wrap yourself in comfort, much like a bear seeking solace in its den. Crafted with the utmost care, this hoodie is made to provide warmth and coziness in every season.
A Touch of Inspiration: On the sleeve, you'll find a powerful reminder that reads, "Life's beauty truly shines when you pause and appreciate the world around you." This poignant quote serves as a constant reminder to take a moment, pause, and soak in the beauty that life has to offer.
Complete the Look: For those who appreciate the finer details, the "Bear" Hoodie comes with a matching jogging set, featuring the same design. With this ensemble, you're not just wearing a hoodie; you're making a statement and embracing a lifestyle of mindful appreciation.
Versatile Style: The Urban Expression Hoodie features a versatile design that effortlessly pairs with your favorite jeans, leggings, or the matching jogging pants. Whether you're headed for a leisurely walk in the woods or a cozy night by the fireplace, this hoodie is your trusted companion.
Quality Meets Elegance: We take pride in our commitment to quality, and it shows in every stitch of the "Bear" Hoodie. From the softness of the fabric to the durability of the print, we ensure that you receive a product that's as exquisite as the message it carries.
Embrace the Bear: Much like a bear finds solace and beauty in the natural world, you can embrace the same sense of wonder and appreciation for life with the "Bear" Hoodie. It's more than just clothing; it's a reminder to pause, reflect, and cherish every moment.
Rediscover Life's Beauty: In a world that often moves too fast, the "Bear" Hoodie encourages you to slow down, breathe, and find beauty in the simplicity of life. It's a symbol of mindfulness, gratitude, and the joy of embracing the world around you.
Join us in celebrating life's beauty with the Urban Expression Hoodie. Rediscover the wonder in every moment, and let this hoodie be a constant reminder of the precious world waiting to be appreciated.