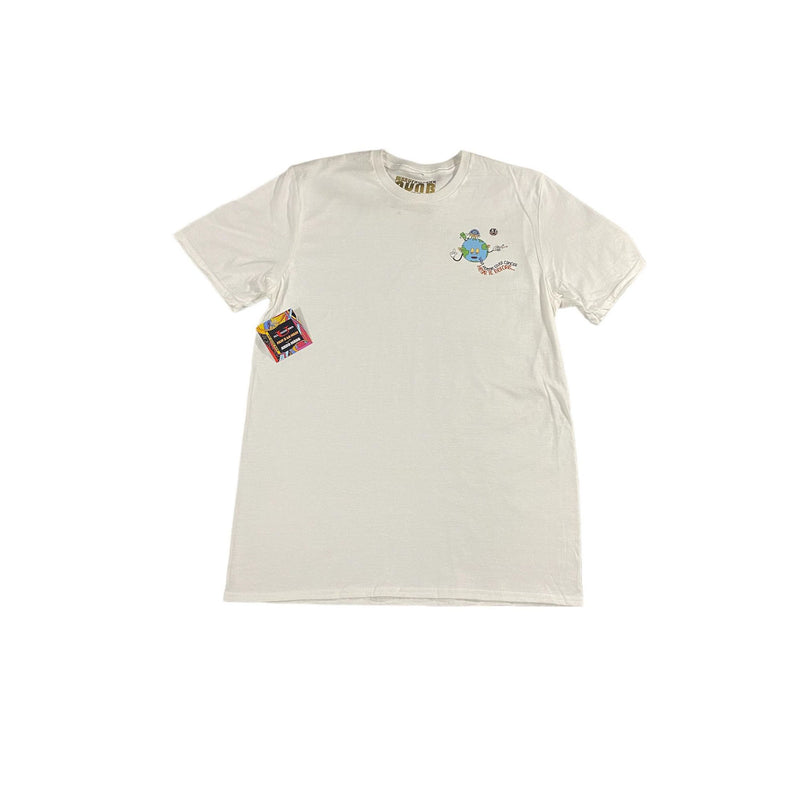 Introducing the Alluneedbro "Human Cancer" T-Shirt: A Bold Statement for a Conscious World!
Crafted with care in our Canadian workshop, the Alluneedbro "Human Cancer" T-Shirt is not just an article of clothing; it's a powerful visual narrative that forces us to confront the impact of our actions on our planet.
Quality from Within: Our commitment to quality begins with the materials. Made from soft, comfortable cotton, this T-shirt feels great on your skin while delivering a message that's equally impactful.
A Stark Message: This T-shirt is more than just fashion; it's a thought-provoking commentary on the environmental challenges our world faces. Featuring a poignant illustration of the Moon addressing the Earth, it depicts a conversation that's as profound as it is necessary.
Humanity's Impact: The Moon tells Earth that humans are akin to a cancer, causing harm through pollution and destruction. The Earth, aware of the issue, responds with a knowing acknowledgment. It's a stark reminder of our role in affecting our planet's health.
Wearable Activism: By wearing the "Human Cancer" T-shirt, you become a voice for change. It's not just fashion; it's a symbol of your commitment to raising awareness about the urgent need for sustainable practices and environmental responsibility.
Crafted by Alluneedbro: We take pride in creating products that stand for something. This T-shirt is no exception – it's designed in-house with a passion for making a positive impact on our world.
Start the Conversation: Spark discussions, inspire reflection, and engage in meaningful dialogues about the responsibility we all share in preserving our planet. It's not just a T-shirt; it's a catalyst for change.
Act with Awareness: "Human Cancer" T-shirt wearers stand in solidarity with those advocating for a healthier, more sustainable future. By wearing this shirt, you make a bold statement that you're part of the solution.
Make a powerful statement with the Alluneedbro "Human Cancer" T-Shirt – a wearable reminder that it's time for humanity to recognize its impact on the Earth and take meaningful steps toward healing our planet. Join the conversation, raise awareness, and be a part of the solution. Order your T-shirt today, and let your attire reflect your commitment to a greener, healthier future.