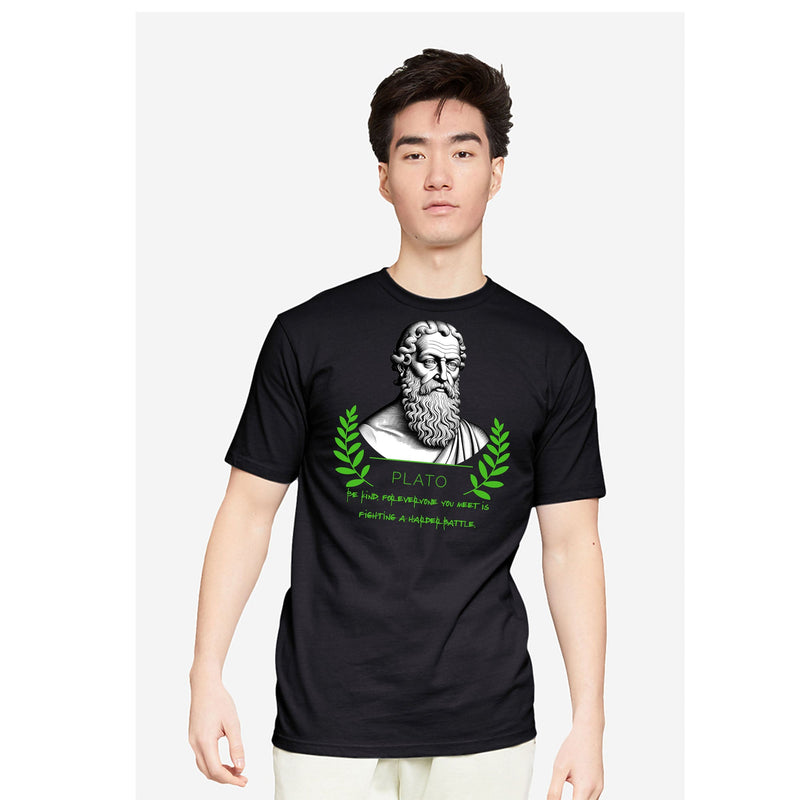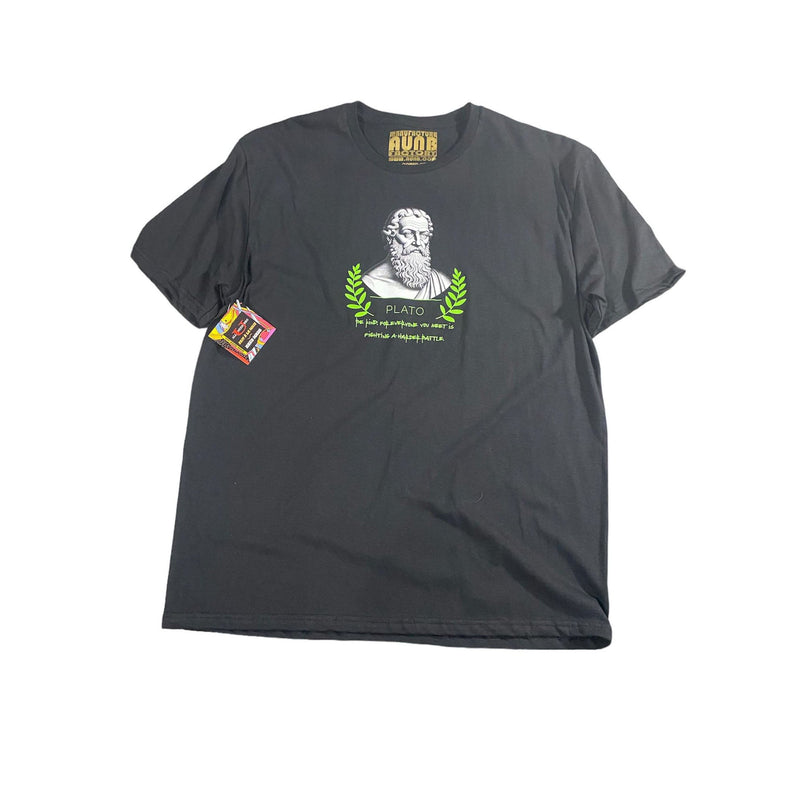 Introducing the Alluneedbro Handcrafted Canadian Plato T-Shirt with the Inspirational Quote: "Be Kind, for Everyone You Meet is Fighting a Harder Battle."
Elevate your style and embody a message of empathy and compassion with our meticulously crafted Alluneedbro T-Shirt. Handmade with love and care in Canada, this exceptional garment combines artistry, comfort, and a meaningful philosophy to create a one-of-a-kind piece that speaks volumes.
Design: Our Plato T-Shirt features a minimalist yet profound design. The shirt's background is a serene shade of light gray, creating a calming canvas for the thoughtful message it carries. The famous quote by Plato, "Be Kind, for Everyone You Meet is Fighting a Harder Battle," is elegantly printed in a timeless and sophisticated font, serving as both a fashion statement and a reminder of the importance of kindness in our daily lives.
Craftsmanship: Each Alluneedbro T-Shirt is meticulously handcrafted in Canada by skilled artisans who are passionate about their work. We take pride in the craftsmanship that goes into every shirt, ensuring that you receive a product of exceptional quality. Our commitment to handmade perfection is evident in every stitch and detail.
Material: We understand the importance of comfort when it comes to your clothing. Our Plato T-Shirt is made from high-quality, breathable fabric that feels soft against your skin. It is designed for both style and comfort, making it the perfect choice for any occasion, whether you're going out with friends or simply enjoying a relaxing day at home.
Message of Kindness: The profound quote by Plato reminds us of the significance of kindness in our interactions with others. It serves as a daily inspiration to be more compassionate, understanding, and considerate towards those we encounter on our journey. By wearing this T-shirt, you not only express your sense of style but also spread a positive message that can impact the world around you.
Versatility: The Alluneedbro Plato T-Shirt is incredibly versatile, allowing you to pair it with a variety of outfits and styles. Whether you choose to dress it up with a blazer or keep it casual with jeans, this T-shirt effortlessly complements your personal style while sharing a timeless message.
Available Sizes: We offer a range of sizes to ensure that everyone can enjoy the comfort and style of our Plato T-Shirt. Please refer to our size chart to find your perfect fit.
Join the Movement: By wearing the Alluneedbro Handcrafted Canadian Plato T-Shirt, you become a part of a movement dedicated to spreading kindness and positivity. Join us in promoting a world where compassion and empathy reign supreme.
Make a statement, embrace comfort, and share the message of kindness with our Alluneedbro Handcrafted Canadian Plato T-Shirt. Handmade in Canada with love, this shirt is more than just clothing; it's a symbol of the difference you can make in the world through simple acts of kindness.