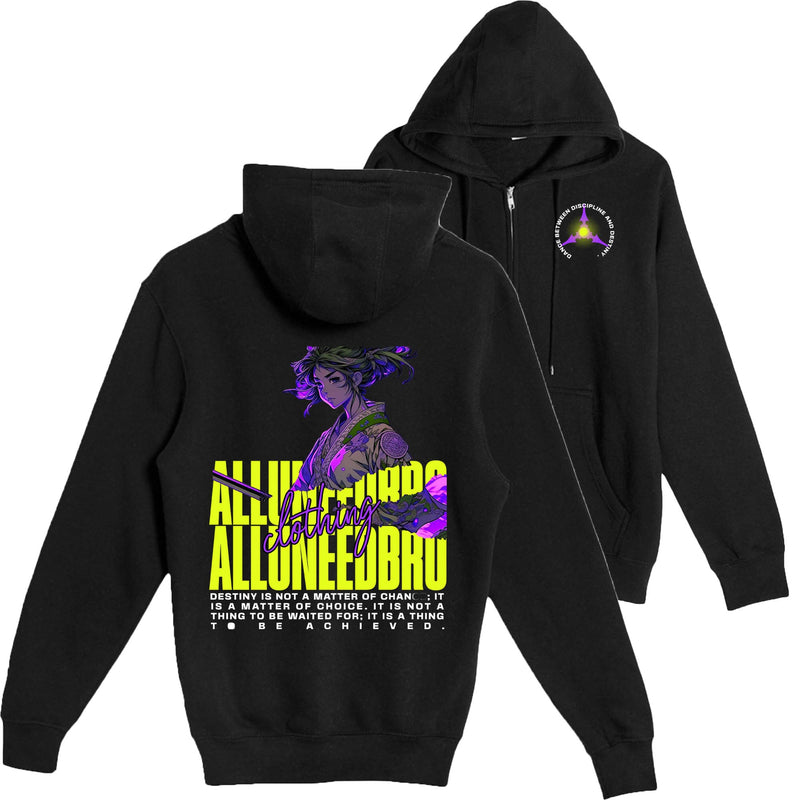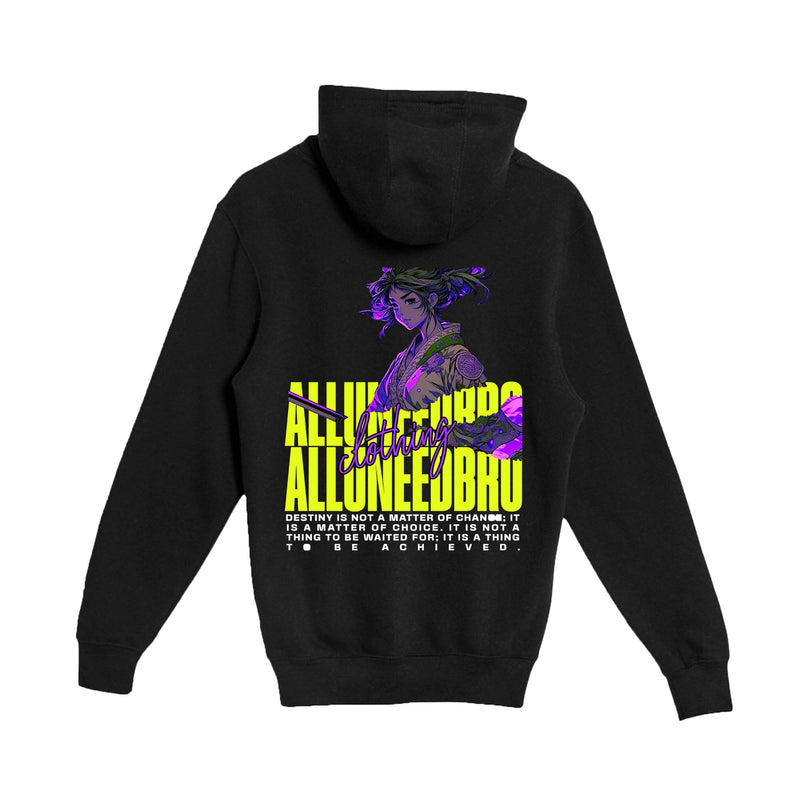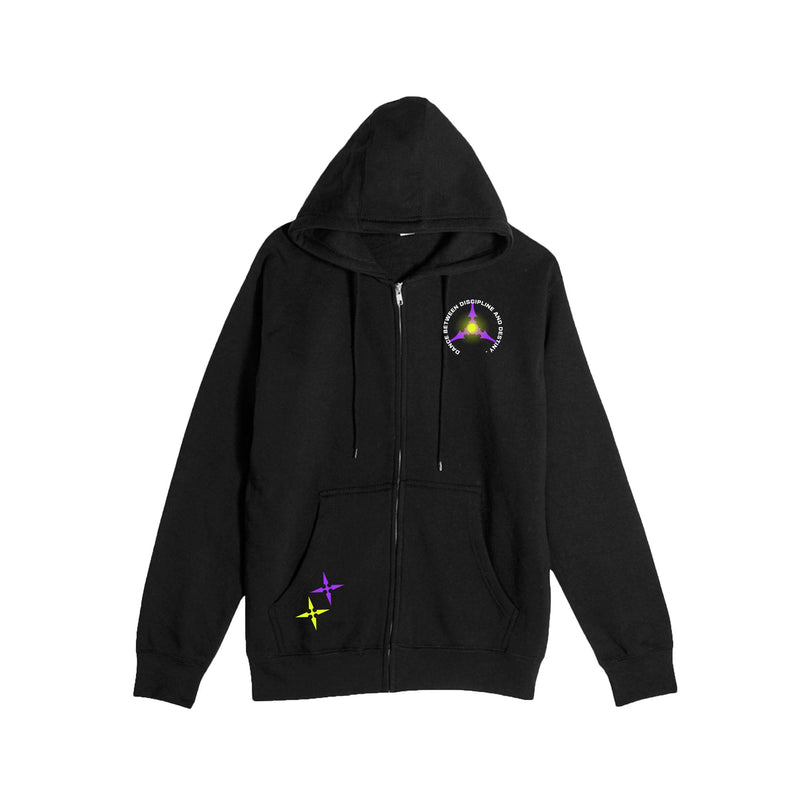 Introducing the "Samurai Soul" Zip Hoodie by Alluneedbro – a masterpiece of style, craftsmanship, and inspiration.
Crafted with Precision: Our commitment to quality is unrivaled, and it shines through in every inch of the "Samurai Soul" Zip Hoodie. Each piece is meticulously crafted in-house with the utmost care and attention to detail. Made from premium ringspun cotton, this hoodie ensures not only superior comfort but also exceptional durability.
The Spirit of the Samurai: At the heart of this design, you'll find a captivating illustration of a girl samurai on the back – a symbol of strength, determination, and the unwavering pursuit of one's destiny. Her presence serves as a reminder that you too possess the spirit of a warrior, ready to face life's challenges head-on.
Words of Wisdom: On the front, you'll find the inspiring quote: "Dance between discipline and destiny." These words are a constant encouragement to find balance in your journey, to embrace discipline, and to seize your destiny with both hands.
Versatile Elegance: The "Samurai Soul" Zip Hoodie is not just a garment; it's a statement piece. Wear it to express your unique style, whether you're out for a casual stroll or looking to make a bold impression. The zip feature adds convenience, making it adaptable to different temperatures and occasions.
Quality You Can Feel: We take pride in using premium materials and in-house craftsmanship to deliver a product that not only looks exquisite but feels luxurious against your skin. It's a testament to our dedication to providing you with the best.
Choose Your Destiny: With the "Samurai Soul" Zip Hoodie, you're not just wearing clothing; you're making a choice to embrace your destiny. You're joining a community that believes in the power of determination and the pursuit of dreams.
Wear Your Warrior Spirit: Step into the world with the confidence and spirit of a samurai. The "Samurai Soul" Zip Hoodie is more than a fashion statement; it's a reminder that your destiny is a matter of choice, not chance, and that every step you take is a dance towards achieving it.
Embrace your inner warrior, seize your destiny, and express your unique style with the "Samurai Soul" Zip Hoodie by Alluneedbro. Discover the perfect balance of comfort, inspiration, and style in every thread.