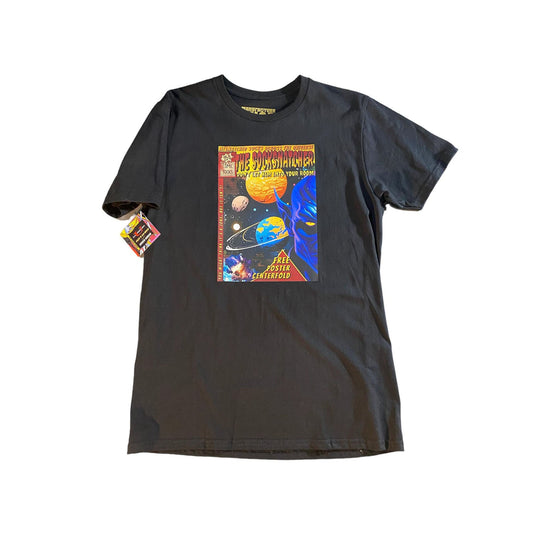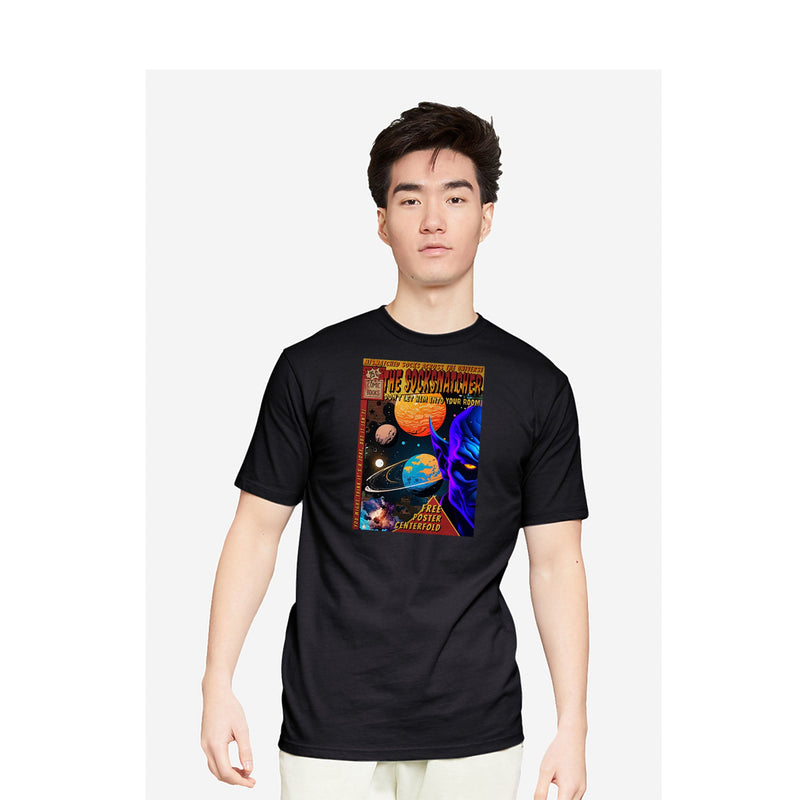 Introducing the Alluneedbro "The Socksnatcher" T-Shirt: Unleash Your Inner Superhero!
Handcrafted with passion in our Canadian workshop, the Alluneedbro "The Socksnatcher" T-Shirt is more than just a garment – it's an adventure waiting to be worn. Step into a world where socks are the ultimate treasure, and a mischievous villain seeks to steal them across the universe.
Pure Cotton Comfort: We believe in the power of quality, and this T-shirt is no exception. Made from 100% premium cotton, it's incredibly soft, breathable, and built for all-day comfort, so you can tackle your daily battles with ease.
The Saga of The Socksnatcher: This isn't just a T-shirt; it's a comic book come to life. Dive into the exciting storyline of a cunning villain who travels the cosmos in search of socks to steal. With vibrant and eye-catching graphics, you'll be part of the epic quest to save the universe's sock collection.
A Perfect Fit for Heroes: Available in a range of sizes, our "The Socksnatcher" T-shirt ensures you look and feel your heroic best. Whether you're wearing it casually or as part of your secret identity, it's designed to fit like a glove (or, in this case, like a sock).
Crafted by Alluneedbro: Quality and creativity are at the core of everything we do. This T-shirt is lovingly created in-house, allowing us to maintain the highest standards of craftsmanship and deliver a truly unique piece of wearable art.
Versatile Style: Embrace your inner superhero and wear "The Socksnatcher" T-shirt to comic conventions, movie nights, or whenever you're in the mood for a little adventure. It's not just clothing; it's a conversation starter and a piece of pop culture.
Defend the Socks: As a defender of socks across the universe, you'll not only look great but also make a statement about your love for the whimsical and imaginative side of life. Join the fight against sock-stealing villains with style.
Unleash your inner hero, embark on an intergalactic quest, and add a dash of humor to your wardrobe with the Alluneedbro "The Socksnatcher" T-Shirt. It's more than just a garment; it's an invitation to become part of a comic book adventure. Don't wait; get your T-shirt today and start defending the socks of the universe in style!